Virtual Office: Expectation vs Reality
The novel coronavirus pandemic has dramatically changed our way of doing business. We are leaving our physical spaces behind to work in a more virtual environment. A virtual office is one of the trending topics in recent years. However, the current pandemic accelerated the shift towards these offices.
Why Virtual Office Are Popular?
Virtual office space has become popular for a few reasons. First and most importantly, virtual office prices are more affordable than renting a physical office space. Also, these offices provide a high level of flexibility to the business. Other than that, it is possible to deploy all the employee and continue working in worst-case scenarios such as COVID-19. All these factors are contributing to the popularity of virtual offices.
A virtual office is an office space that does not require renting a physical office area. These offices offer a wide range of services including a business address, e-mail and call services, online conferencing and online conference rooms, all office functions (photocopy, printing etc.) and virtual assistant.
The scope of virtual office services depends on the packages and the service offering. While some services include physical storage options, others might completely work in the digital world. Digital offices can also provide cloud-based technology solutions.
Benefits of Virtual Office
Virtual offices come with many benefits. Both the business owners and employees can enjoy these benefits provided by cloud-based offices.
When you use a virtual office, you can connect to your office from anywhere you want. You don't need to be physically present at a certain location. With these offices, it is possible to work from different cities as well as various countries. This provides flexibility to workers which has a positive effect on employee motivation.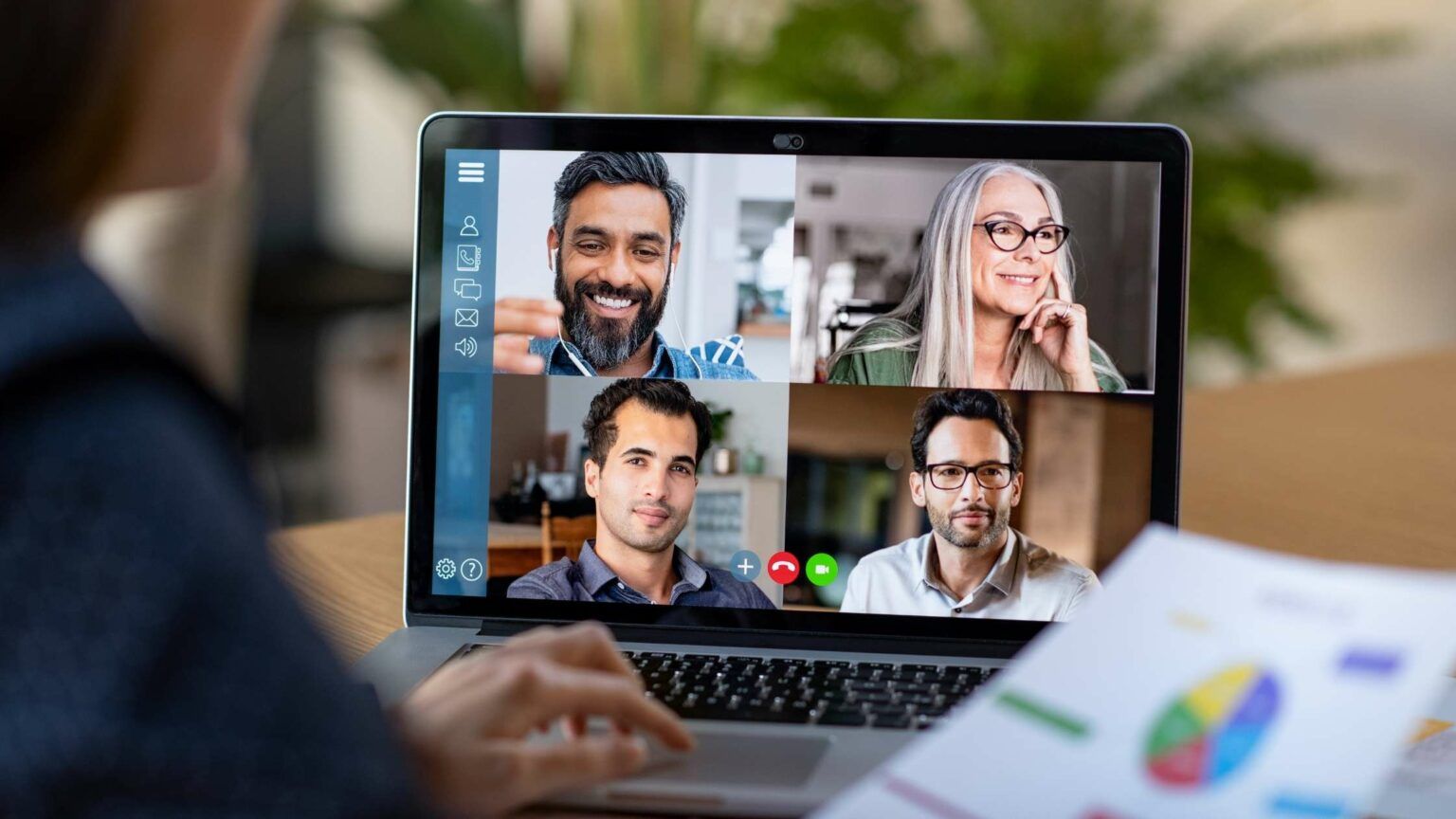 2. Arrange Online Meetings
Another benefit of virtual offices is the ability to arrange 
online meetings
. These offices offer 
virtual conference rooms
 for business meetings. By using these conference rooms, you can talk to your team members or clients. With 
high-resolution video conferencing
options, the virtual world can turn into reality.
You can increase your reach for better talents and clients from various countries. When your business is not bound to a specific location, it is easier to address the global markets. Moreover, online conferencing tools and other technologies can enable to design a seamless online experience for your clients and team members.
Setting up a physical office can be expansive. In addition to renting an office space, you will need to purchase hardware and software for that office. In the case of virtual working spaces, both the office space rent and technology investment costs will decrease dramatically. You can use the extra capital to invest in your business.
5. More Time to Private Life
When you choose a virtual office, you don't need to spend hours in the traffic or on the road. Also, you can plan your time more efficiently. This way, when you leave your virtual office space, you can immediately start spending time with your family and friends.
6. Higher Productivity with Virtual Office
When employees have more time for themselves and their families, they tend to work harder. Also, decreased time to reach the office contributes to the working motivation. These factors reduce the employee turnover rate and help to increase productivity.
Disadvantages of Virtual Office
Naturally, virtual offices come with certain disadvantages. Generally, these disadvantages are related to the emotional aspect of business life rather than the technical side.
One of the most expressed disadvantages of virtual offices is the lack of connection. When you are working in a physical office, it is easier to talk to and engage with team members and clients. However, virtual offices limit the level of engagement. In addition to that, some employees might experience decrease sense of belonging. All these problems can be solved with good HR practices and finding new ways to motivate the employees.
When you work from home by using a digital office, you will see there are lots of distractions at home. Working in a physical office often helps with concentrating on working. But you need to either work from home or a different location when you use cloud-based virtual office space. If you plan your entire day and find news ways to concentrate on your work, distractions will start to disappear. 
Virtual office spaces come with various benefits, including virtual conference rooms. Thus, you can sustain your business even in the time of crisis. Although there are certain disadvantages when it comes to using a virtual environment to do business, these disadvantages can be eliminated with good planning. As the shift towards cloud-based services and cloud-based meetings are accelerating, a virtual office can be your strongest card to keep up with the change.
---
Did you check our video conferencing solution? Arvia provides your services to the video environment, allowing you to serve your customers closer and faster. It also strengthens your corporate structure with the right SDKs.
You can start using Arvia that on-premises and cloud solution for institutions of all types. Learn how it can help you better connect with your customers.
Overall, the business impact of adding video to your service is huge and it often delivers a high and fast ROI. So don't let your competitors be first. Let Arvia help you video enable your service to get these rewards.