Arvia Webhooks
With Arvia, you can create or use the existing web hooks to trigger events that you connect with any 3rd party application. With the flexible API, you
can imagine endless possibilities of how Arvia will integrate with your application to help bring them to life.
Arvia lets you easily integrate web hooks with any third-party application to handle events triggered from your site. Arvia is built on Node.js and all hooks are JSON-encoded.
Arvia provides an easy to use interface to manage all your webhooks and their events, reducing the complexity of the process and it eliminates the need for you to rewrite your custom code for each event you want to trigger.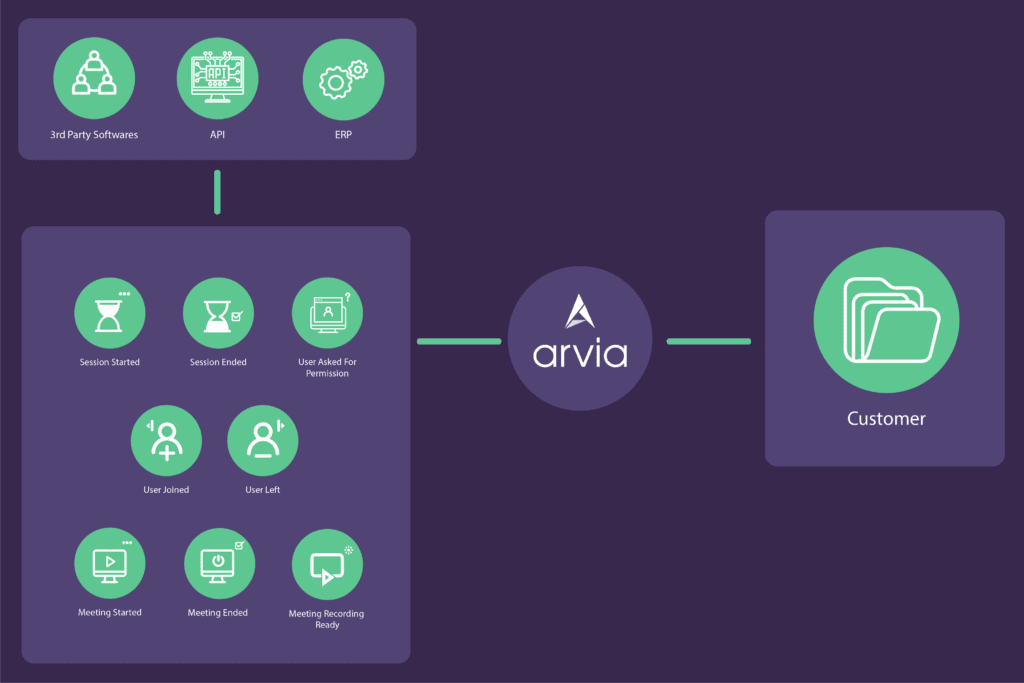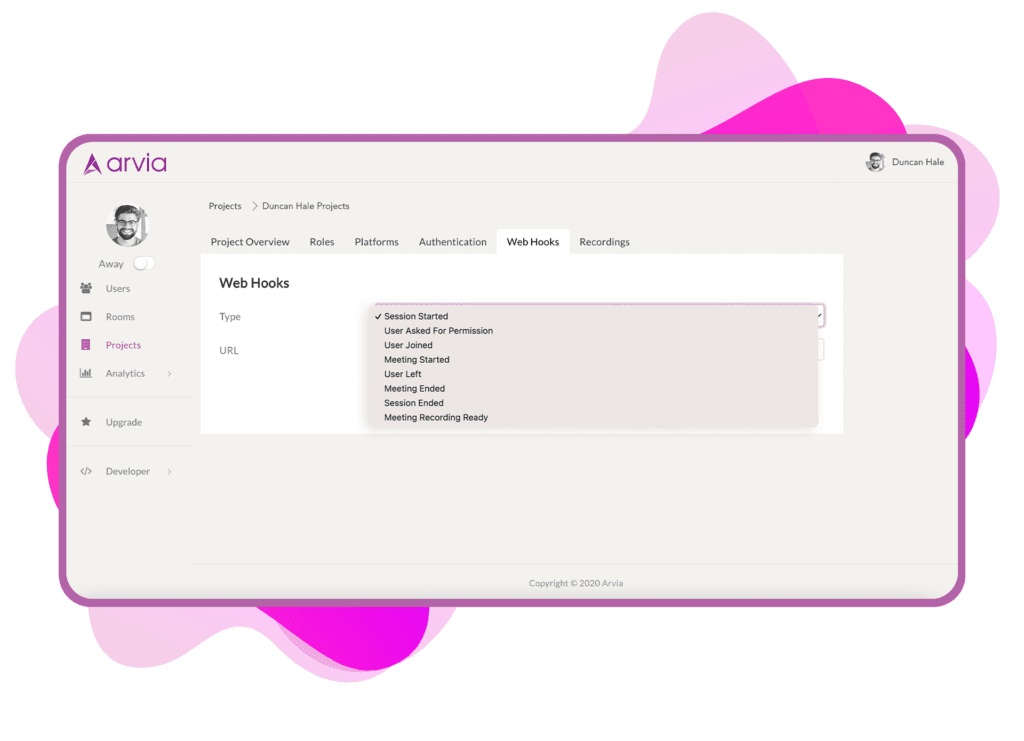 Make automation work for you – without a single line of code
handle the events (i.e. meeting started, user joined,user left and more). Use any of the standard webhookframeworks to create custom actions in your own system or 3rd party provider.