How to Choose a Video Meeting Platform by Their Features
Since globalization and the recent pandemic outbreak, video meeting has become more critical than ever. As cost-effective and easy to use, video conferencing has already become commonly adopted in many fields. Choosing one of the various platforms is not an easy decision to make. With the right video conferencing platform, you can accomplish your goals quickly.
Video Meeting is a Need for Our Lives
One of the most significant changes that COVID-19 brings to our lives is video conferencing. The popularity of video meeting continues to rise after the coronavirus outbreak. It is has become a necessary action to take in order to keep up. Since technology has made it possible for people to interact quickly; video conferences are used in many different fields such as education, business, healthcare, or individual use.
It is anticipated that the video conferencing industry gains momentum throughout the pandemic. As businesses and government organizations consider video conferencing to be the ultimate solution for connecting customers and employees and prevent face-to-face interaction with people.

Fields that Video Meeting is Used for
Businesses, groups, and individuals use video conferencing platforms. Business employees, groups, and individuals typically communicate with each other in real-time by using video conferencing, no matter where they are. As cost-effective and easy to use, video conferencing has already become commonly adopted in many fields. Choosing one of the various platforms is not an easy decision to make. The choice you make can change accordingly to your purpose to use it. Specifying your objective can increase the efficiency and your pleasure that you get from the platform.
Here is a list of usage of video conferences in various areas.
Online teaching
Business meetings
Interviews
Telemedicine
Remote sales
Interact with friends
Practical Platforms for Video Conferencing
Since each field has different needs of features, platforms that people use will differ. After you decide on your purpose, choosing the right platform for you will be more comfortable. There are various video conferencing platforms in the industry, let's look at 5 of the most practical video meeting platforms.
Skype is a telecommunication software that provides video chat and voice calls between laptops, tablets, and smartphones. It can be used for group calls, sending instant messages, and sharing files. Instant messaging enables to establish dialogues about files. You may Skype with up to 50 users at the same time at a group video conference. Skype doesn't request any payment to download. But you can use extra features such as calling phones and sending SMS if you pay extra.
Since Skype is a voice over Internet Protocol (VoIP) service, the video or audio connection can just be as strong as the Internet access. If your connection is weak or inconsistent, you can find it difficult to remain connected. Depending on its low capacity of users, Skype can be used for personal meetings or small company meetings.
Zoom is a cloud-based video telecommunication software that provides you to arrange audio conferencing, presentations, chat rooms, screen sharing, and other collaboration features. Zoom has a recording feature that provides to make a record of the meeting, which can be very helpful for people who can't attend the meeting.
Up to 100 people can attend a Zoom meeting at the same time. The host can take complete charge of the meeting. You can silence the microphones of the attendees and monitor attendees' screens. Attendees can click the "raise hand" button when they want to speak. Zoom may be very helpful for online teaching when considering its screen sharing feature. You don't have to have an account to attend a meeting. The link you have received is enough to participate in a Zoom meeting.
Agora is a communication platform. It provides audio, video, and interactive broadcasting SDKs to enable live communications between smartphones, web applications, and desktop.
Also, it has features such as recording, real-time messaging, and live interactive video and audio streaming.
The platform provides HD video and audio conferencing for group video calls for up to 2000 users and five participating speakers. You can use Agora with 10.000 free minutes per month. Using Agora for business meetings and conferences may be a good choice.
Vidyo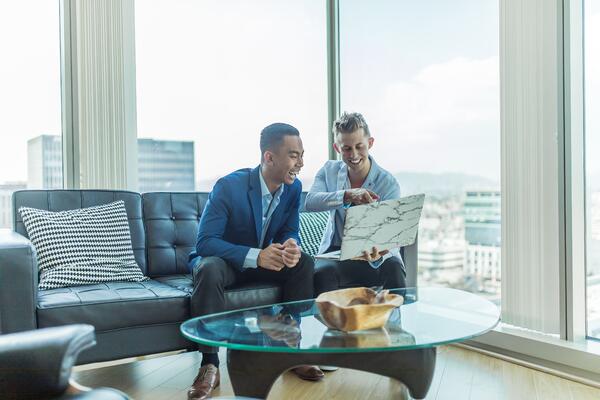 Vidyo is a video conferencing platform that provides software-based collaboration technology and communication devices. Its video conferencing products are the first ones in the industry. Vidyo has additional applications such as VidyoConnect and VidyoEngage.
VidyoConnect increases the efficiency of group meetings. It creates a desktop app on your computer. It has the ability to share files, sharing screens, and adding reminders to the calendar. It allows up to 200 people to attend a meeting at the same time.
On the other hand, VidyoEngage is quite proper for businesses. When customers wait in line to meet an employee, your company's commercials will be seen in the customers' monitor. It helps them to wait and get information about your company. Vidyo is free to use for the first 60 days. It can be used for telemedicine and remote sales.
Arvia is one of the most accessible video cmeeting platforms to use. It can be used by healthcare providers, business consultants, and enterprises. With Arvia, you can start or attend a video meeting with just using its website. Downloading and creating an account are not required. You can arrange a quick meeting with Arvia. You can use screen sharing, media messaging, and in-app messages feature while video calling without interrupting.
Arvia has different pricing for different plans. You can try Arvia's features for free. But if you want to provide extra expanded features such as more rooms, and more attendees and employees in a room, you can upgrade your plan anytime you want.
Your meetings are secured by using industry-standard protocols. You don't need to worry about your meeting's privacy. Arvia can be used for distance learning, telehealth, customer engagement like help desk and pre-sales support, and professional services such as tax consulting and real estate.
Due to the fact that globalization and recent pandemic outbreak, video conferencing is important more than ever. Video conferencing with the most appropriate platform for your business plan become more of an issue. By choosing the best fit, you can keep up with your recent clients, gain new customers, and increase the value of your business.
---
Did you check our video conferencing solution? Arvia provides your services to the video environment, allowing you to serve your customers closer and faster. It also strengthens your corporate structure with the right SDKs.
You can start using Arvia that on-premises and cloud solution for institutions of all types. Learn how it can help you better connect with your customers.
Overall, the business impact of adding video to your service is huge and it often delivers a high and fast ROI. So don't let your competitors be first. Let Arvia help you video enable your service to get these rewards.1