8 Tips for Best Video Interview
The traditional HR processes are changing. Especially with the new coronavirus pandemic (COVID-19), this change has accelerated. More and more companies are choosing video interview to find their next employees. This job interview video approach is also new for the candidates. Here, we will talk about why your HR department should choose to interview with video and excellent tips for the best video interview experience.
Video interview comes with various advantages. The top advantage is that companies can plan and conduct the entire interview process online. By using online conferencing tools, the HR staff and employee candidate can meet in an online meeting room. Thus, the risks due to human-to-human contact are minimised. This is especially important during pandemics like COVID-19.
In addition to that, video interviews provide flexibility to employers. Since employers can meet with employee candidates online, the candidates can come from different places. This eliminates the physical boundaries and provider wider access to the talent pool. Also, candidate employees can consider job opportunities in other countries and locations.
The video interview is conducting the entire job interview process online. It is often referred to as job interview video. Employers and HR staff can talk to candidates by using online meeting rooms and assess the candidates for new job openings.
8 Tips for Video Interview
Although video interviews are becoming popular, this is a relatively new area. Therefore, employees might not be experienced in this interview type. To eliminate any uncomfortable moments during an online interview, we outlined some of the tips for the most effective video interview.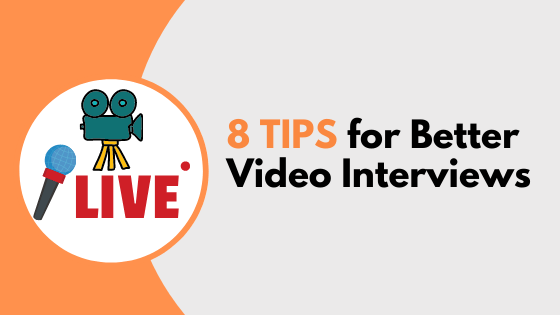 1. Eliminate All Distractions
When you are physically meeting with an HR staff or a potential employer, there are almost no distractions. But when you are at home, things change. When you get ready for your online job interview, try to eliminate all distractions. Mute your smartphone, turn off the television, set a quiet setting for the best experience.
2. Test Your Equipment Before Video Interview
Equipment malfunction in the middle of a job interview can be unpleasant. Before entering the online meeting room or online meeting chat, check your equipment. If your mic or camera is not functioning, find an alternative device to connect the meeting room.
3. Have A Stable Internet Connection
A stable internet connection is as important as your equipment. No one wants to get disconnected during an interview. If your internet connection is not stable, you can use your cellular internet as an alternative. Most online interview rooms support mobile connections as well.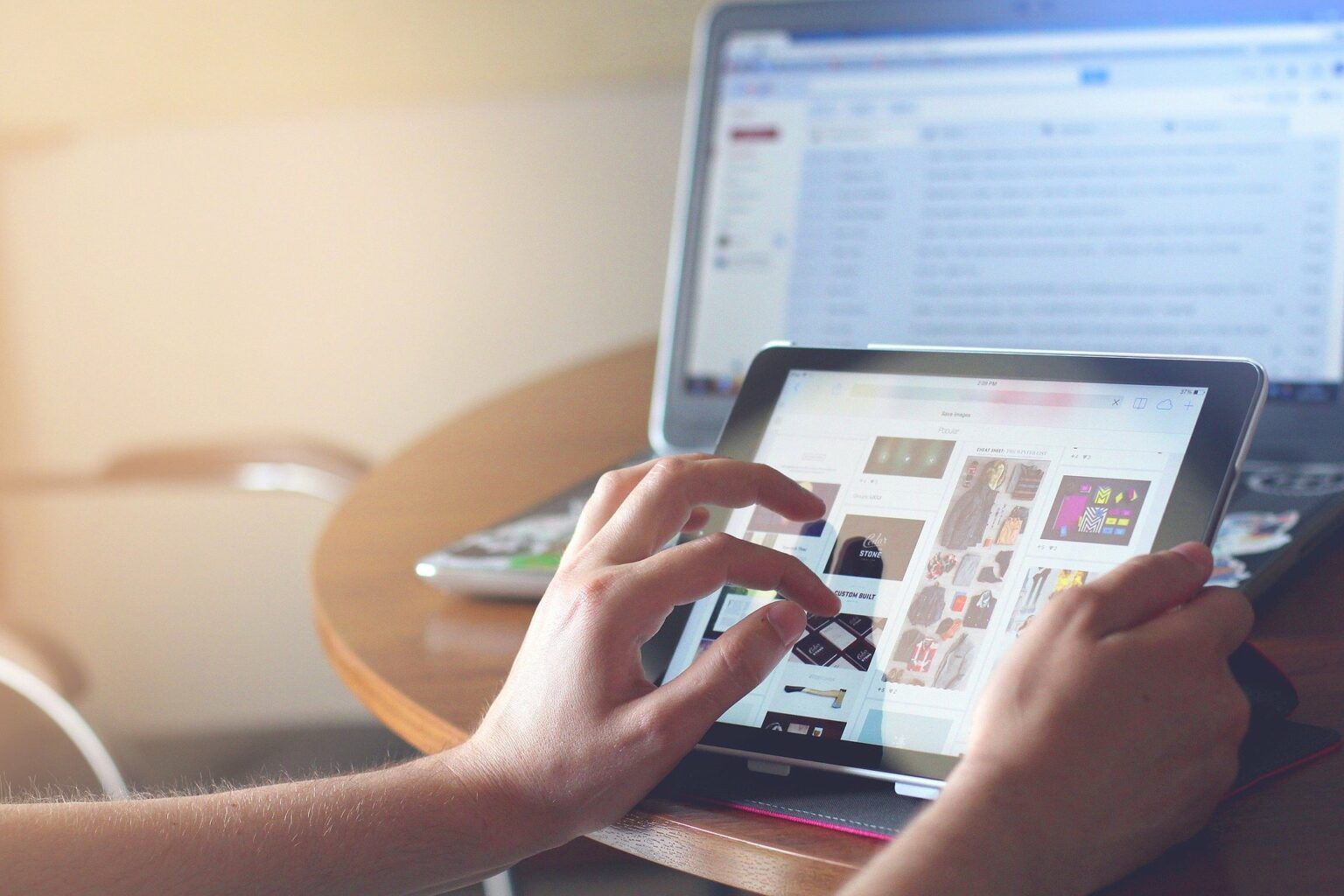 Although you are talking over the internet, this is still a job interview. You need to create a strong first impression. Wear formal cloth and get ready as if you are going to a physical job interview. This will also boost up your mood.
Engagement in an online setting might be challenging. If you add the anxiety of the job interview, you can look like a grumpy person during your video interview. Don't forget to smile and be positive about yourself.
Try to take turns when you are in a virtual meeting. The dynamics of an online interview are different from a physical one. You will need to take turns to talk. Try to be as interactive as possible. Talk about yourself and use your gestures to make an excellent first impression. 
7. Avoid Accidents and Be Confident
We all see different online meeting accidents in this period. Cats or kids walking into a room or a huge nose in the middle of the screen are some of these problems. While most employers approach these accidents with care, it is still better to avoid any undesired events. Be confident and try to give your best game.
Just like a physical job interview, be present a few minutes early. This way, if you are not familiar with the conferencing app, you can get to know the things you need to do. Also, it is always better to wait a few minutes. Relax and enjoy this new experience.
In-Person Interview vs Video Interview
Of course, there are differences between an in-person interview and a video interview. But with high-resolution 4K conferencing and other technological advancements, video interviews can give the almost exact feeling of an in-person interview.
Since video interviews help both employers and employee candidates to save time and money, this interview type will continue to be around us. Video interviewing can especially be helpful for the initial elimination stage.
The video interview is becoming more widespread around the world. The current pandemic had forced us to change our business style. Thanks to this shift, companies are considering job interview video options for their recruitment process. As potential employees become more experienced in this interviewing style, the results will be better in the future.
---
Did you check our video conferencing solution? Arvia provides your services to the video environment, allowing you to serve your customers closer and faster. It also strengthens your corporate structure with the right SDKs.
You can start using Arvia that on-premises and cloud solution for institutions of all types. Learn how it can help you better connect with your customers.
Overall, the business impact of adding video to your service is huge and it often delivers a high and fast ROI. So don't let your competitors be first. Let Arvia help you video enable your service to get these rewards.